Sample Drawings
Please download our document to see specific data of the service and how we work.
Why Choose Us
Fully licensed and insured
Let's Start Work Together
Please feel free to contact us. We will get back to you with 1-2 business days. Or just call us now.
248-301-0901
sales@wbfsteel.com
1309 Coffeen Ave #1200 Sheridan, WY 82801, USA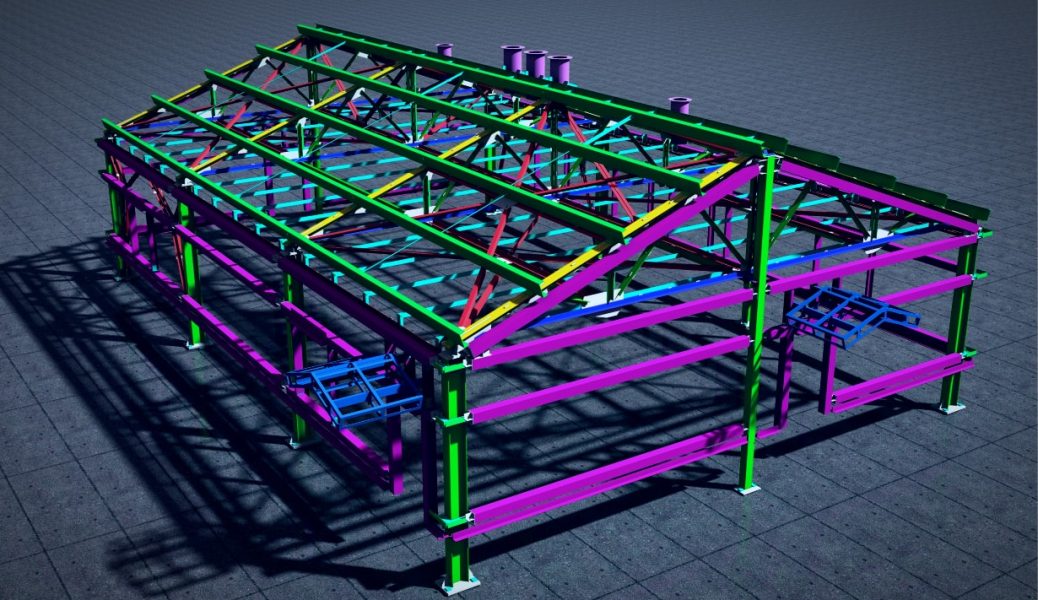 PEMB Detailing & Estimations
With regards to Pre-Engineered Metal Buildings and detailing, we work on projects that consist of both simple and highly compound ones. Our structural and PEMB/PEB detailing teams make for an endearing combination. We have team of 20+ experienced detailer who are knowledgeable in AISC, BS, MBMA, ASD, AISI, AWS, MBCI, and LRFD codes. To summarize it, we can configuration, detail, ensure, stamp or seal drawings for PEMB/PEB or some other blend of services and are massively glad for our flexibility.
Team Capabilities and Strength
Our team have WELL experienced Project Managers, Checkers, Modellers & Detailers.
Team has great knowledge of the standards and is trained on global standards like - AISC, BS, MBMA, ASD, and LRFD.
We manage all projects centrally, planned and controlled to active High ratio of Success.
Our team is always ready to satisfy the customer requirements and proceed step by step to keep transparent functioning.


Warehouses Structures


Factories Structures


Churches

Schools Structures


Commercial and Retail Centers

Agriculture Building

Cold Form Structures